Delicious, Perfectly Nutritious Purées | Gerber®
Delicious baby food purées packed with nutrients and diverse textures that your toddler will love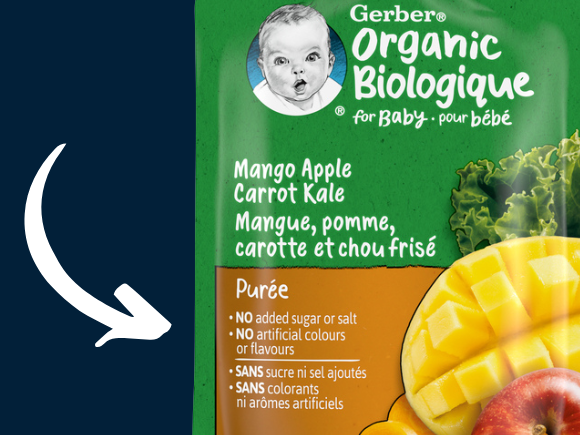 Designed with a Purpose
With our transparent packaging, you can get your eyes on the wholesome purée before they get their hands on it.
Lovingly Made, Quality Tested
Each GERBER baby purée goes through 100 quality checks before it gets to the shelf or to your door.
Explore our delicious range of mealtime, and fruit & veggies purees. Each bite is packed with a variety of tastes and ingredients that will help your little one eat independently and make feeding time a treat.
Still haven't found what you are looking for?
Try our new smart question engine.