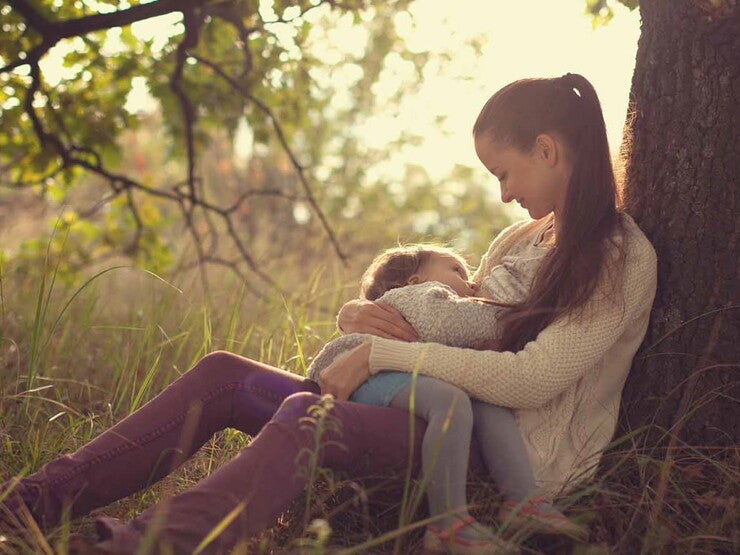 Nestlé® Materna® Breastfeeding Supplements
From The #1 PRENATAL MULTIVITAMIN* DOCTOR RECOMMENDED**
Together for the big adventure.

The right partner to support you and your baby is essential after childbirth. The MATERNA Postnatal range of products is based on proven ingredients to help you after childbirth with one of the best things you can do for your baby: breastfeeding.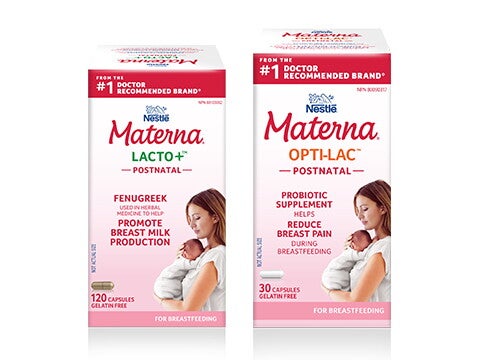 Discover the full MATERNA Postnatal range
Footnotes
* Claim based on Nielsen MarketTrack L52W period ending Oct 9 2021 for National Grocery, Drug, Mass Merchandisers.

** Over-the-counter prenatal multivitamin brand. Provoice research 2020. Data on file

‡ LC40TM is distributed under license by Biosearch S.A.

1 Hurtado JA et al. (2017) Oral Administration to Nursing Women of Lactobacillus fermentum CECT5716 Prevents Lactational Mastitis Development: A Randomized Controlled Trial. Breastfeeding Medicine. 12(4):202-09.

2 Maldonado-Lobòn JA et al. (2015) Lactobacillus fermentum CECT5716 Reduced Staphylococcus Load in the Breastmilk of Lactating Mothers Suffering Breast Pain: A Randomized Controlled Trial. Breastfeeding Medicine. 10(9):425-32.

 3 Arroyo R et al. (2010) Treatment of Infectious Mastitis during Lactation: Antibiotic versus Oral Administration of Lactobacilli Isolated from Breast Milk. Clinical Infectious Disease. 50(12):1551-1558.
Still haven't found what you are looking for?
Try our new smart question engine.