It's never too early to get into the habit of a bedtime routine for your baby. In the first few weeks, bedtime may be a different time every night. When your baby reaches about two months of age, they may begin to settle into a preferred bedtime.
A regular evening routine will help your baby to settle more quickly and, according to scientific studies, can reduce the number of times they wake in the night as they get older. Once your baby is more active during the day, she may need time to ease into bedtime. Gradually shift from stimulating activities to a quiet, relaxing routine that leads to sleep.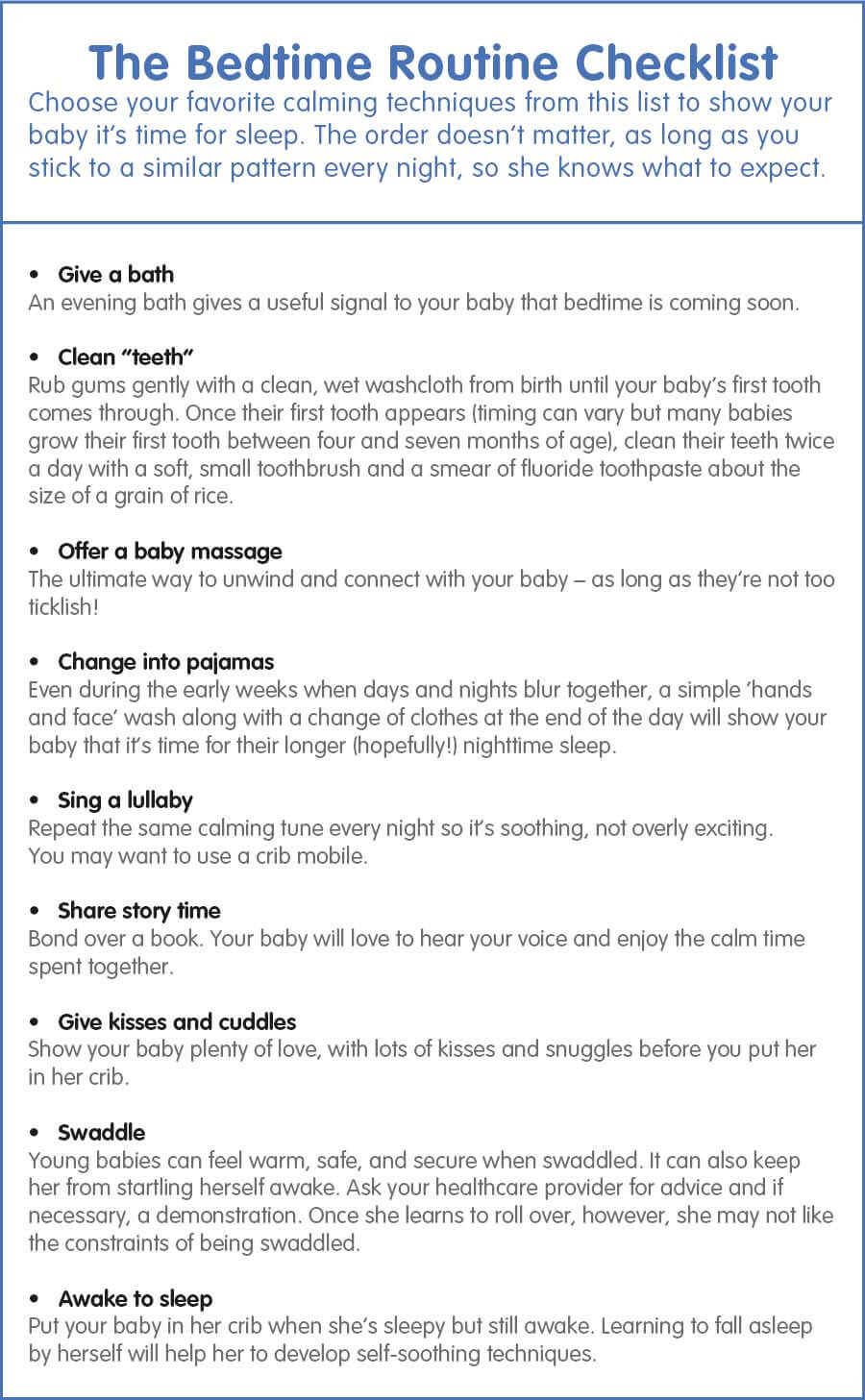 Sources
 Canadian Paediatric Society. Healthy sleep for your baby and child. Healthy sleep for your baby and child | Caring for kids (cps.ca) Accessed May 2021. 
Join
Get full access to expert-backed nutrition support, high-value coupons on our trusted brands and much more!
Free Ready-for-Baby Savings Pack.

Around 35 weeks of pregnancy expect to receive our Baby Pack filled with high-value coupons and useful information you and your baby will love!

Special Member Savings

Receive personalized coupons and savings on trusted products in your email inbox - and home mailbox - as your baby grows.

Helpful resources

Expert advice, articles, recipes, tips and tools for all the special, hard and at times hectic days of parenting.

Nutritional guidance for growth

Specialized nutritional guidance and science-based expertise for every stage of the parenting journey - from preconception to toddlerhood.
*When registration is during pregnancy. If your baby's already been born, expect to see your kit within a month
Still haven't found what you are looking for?
Try our new smart question engine.