Step by step
5 mins

Preparation

Time total
In a small bowl, mash banana until pieces are no bigger than the size of a pea. Stir in cocoa powder and GOOD GROW and mix until well combined.

Serve and let the little ones enjoy!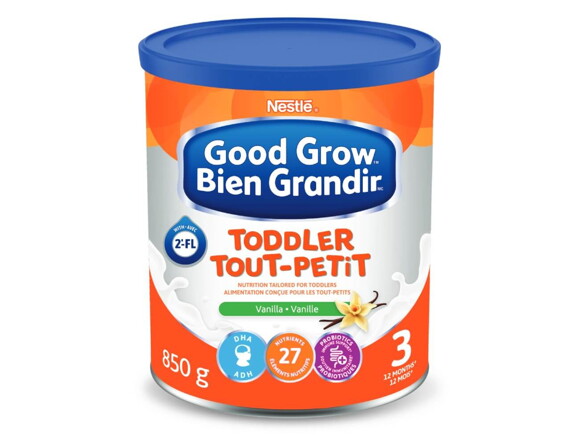 12 months+
Product
GOOD GROW Nutritional Toddler Drink, Vanilla Flavour
Designed with your toddler's development in mind, with a unique combination of DHA, Probiotics, 2'-FL and 27 essential nutrients including Calcium, Iron and Vitamin D.
Available in 850 g.
Appropriate for toddlers 12 months and up.
Join
Get full access to expert-backed nutrition support, high-value coupons on our trusted brands and much more!
Free Ready-for-Baby Savings Pack.

Around 35 weeks of pregnancy expect to receive our Baby Pack filled with high-value coupons and useful information you and your baby will love!

Special Member Savings

Receive personalized coupons and savings on trusted products in your email inbox - and home mailbox - as your baby grows.

Helpful resources

Expert advice, articles, recipes, tips and tools for all the special, hard and at times hectic days of parenting.

Nutritional guidance for growth

Specialized nutritional guidance and science-based expertise for every stage of the parenting journey - from preconception to toddlerhood.
*When registration is during pregnancy. If your baby's already been born, expect to see your kit within a month
Still haven't found what you are looking for?
Try our new smart question engine.